We are excited to announce the latest release of Safran Risk, v7.1.5, here's an idea of just some of the new capabilities in this release.
The ever-popular Sensitivity Analysis has now been improved further with a new tornado report that clearly identifies a risks schedule and cost impact in one easy to understand report.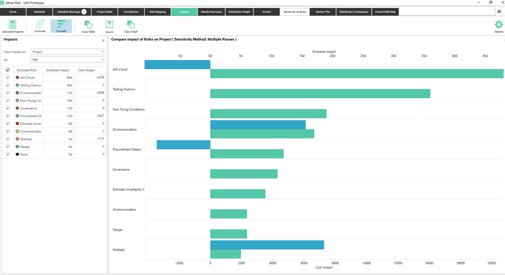 Sharing your risk information with other concerned parties is an important part of the process, to assist with this it is now possible to export and import the project risk information to a new Excel risk template.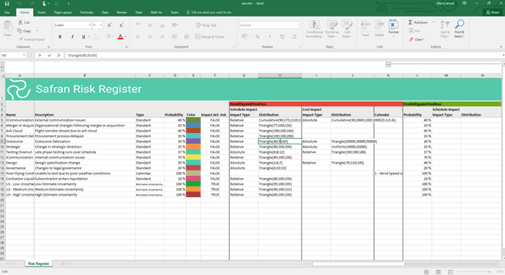 Behind the scenes, significant strides have been made to increase the performance of the analysis, with increases already being reported of between 300% and 1000%.
These same improvements also make it possible to analyse larger schedules than ever before with customers now routinely analysing projects with tens of thousands of activities.
A number of other improvements include:


Output the key activity data straight to Excel
Import and Export Expense information from Primavera P6
New target date functionality added to the distribution graph
Additional output information now available in the schedule including Criticality Index and Mean Cost and Duration


For further information on this release, including a detailed list of all the additions and improvements, view our customer release note here.