The success of Cost and Schedule Risk Analysis (CSRA) begins and ends with the very first stage of the process; the collation of data inputs. Quite simply, the quality of the data - covering cost, schedule, uncertainties and risks – that project teams put in, will determine the quality of the risk insights they get out. By taking the time to get this initial stage right, project teams can make better-informed decisions and improve project outcomes.

Start with solid foundations
When using a schedule as part of CSRA, it is important to start with a good foundation. If the quality of the schedule is not good, then the analysis cannot be considered to be reliable. While project teams may be keen to get cracking with their analysis, it is important to make sure that the schedule is not only accurate, but built correctly. For example, missing logic links or poor planning practices can render the CSRA useless; some of Safran Risk's handy built-in features make this much easier. Someone would not build their house on poor foundations, would they?
Invest time wisely
Sometimes, project teams can fall into the trap of rushing the collation of data inputs in order to get the CSRA process underway. However, investing the time needed to ensure risk data is reliable usually pays off in the long run and can help to streamline the CSRA process.
The collation of data inputs presents another valuable opportunity; the chance to engage the project team in the process and ensure that their risk understanding is correct.
C
ollation of data inputs: Key activities
Schedule creation
Generating duration uncertainties
Generating schedule risks
Generating cost risks
Revealing risk correlations
Creating risk calendars
Gather the data
CSRA data inputs usually cover four key areas; cost, schedule, uncertainties and risk. As well as conducting a detailed breakdown of all the costs involved in a project, it's important to create a clear project schedule. This is a representation of all the activities involved in a project and the logical links between them.
Uncertainty data involves a range of confidence levels for the project's schedule durations and costs, while risk data is usually held in the risk register, including associated levels of probability and impact values.
Safran Risk: realizing richer data
Safran Risk helps project teams to optimize the collation of data inputs and get their CSRA off to the right start in the following ways:
User-friendly format and interface - Safran Risk's logical, user-friendly layout guides users through the best process to follow when inputting key risk data. This can help to speed things up and provides them with all the crucial ingredients to generate valuable risk insights.



Ensure more dependable and accurate data – Safran Risk's "real-time analyzer" provides users with an instant snapshot to help them to visualize the impact of their activity, based on the data inputs. As a result, project teams can spot errors quickly and refine the accuracy of their risk model.
Bring stakeholders on board – Safran Risk brings key risk data to life through charts and diagrams. This helps project teams to pull out critical risk messages and bring stakeholders on board.

Global Risks feature – The ability to import previously validated risk data means there's no need to start from scratch. Instead, project teams can learn valuable lessons from past projects and make better decisions as a result.


Correlation Matrix – Safran Risk's "Correlation Matrix" provides a clean, straightforward way for project teams to visualize and manage a range of correlations, all in one go. For example, if one activity is shown to take longer than expected, could this have implications for other activities in the schedule?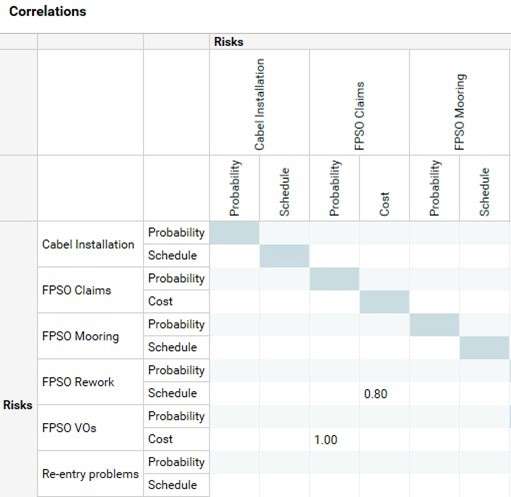 Integrated Cost Module – Rather than having to extract cost data into a separate risk tool, Safran Risk streamlines the CSRA process by removing the need to build a separate cost model or work with time-consuming, resource-loaded schedules.

Sense check schedules – Safran Risk's "Schedule Check" function helps project teams to fine tune their schedule by checking for missing links and addressing them at the earliest possible opportunity.
Easy creation of risk weather calendars -

Risk weather calendars can be created by importing publicly available weather data in order to improve the accuracy of risk models.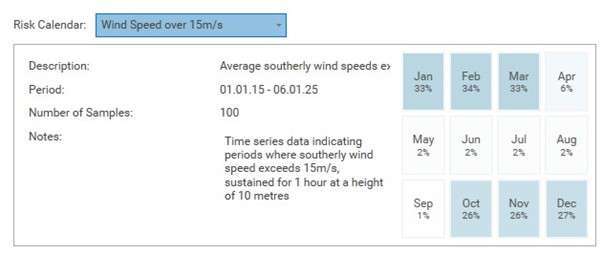 In many ways, the collation of data inputs is the most important part of the entire CSRA process, paving the way for the project team's decisions and ultimately, the project's success. By helping project managers to get this stage right, Safran Risk provides valuable peace of mind, enabling them to complete their CSRA with confidence.
Will Foulds is Owner and Director at risk consultancy, Redstone Risk Ltd.