The annual Forum Safran user conference is fast-approaching. From October 30th, project controls and planning professionals from around the world will congregate at the Sola Strand Hotel, Stavanger, to learn, share, discover, and benefit from high-value seminars presented by fellow project controls professionals.
Forum Safran 2018 promises to be bigger and better than ever with a long list of expert speakers for visitors to enjoy. These include our keynote addresses provided by Safran CEO, Richard Wood, Equinor Project Planning Manager, Blake Fox, and Professor of Petroleum Investment and Decision Analysis at the University of Stavanger, Reidar B. Bratvold.
More details about Forum Safran 2018, including an opportunity to look at the full schedule and reserve tickets, can be found on the official Forum Safran website, meanwhile, further insight into our keynotes, including their backgrounds and experience, are available below.
Forum Safran 2018 Keynotes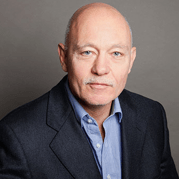 Richard Wood | Safran CEO
09.00 – 09.10
Welcome – Opening of the Conference
09.10 – 09.25
News from Safran – Capitalize on Change
Richard Wood became CEO of Safran in February 2018, progressing from his previous role of VP International Development to take on the position. With over 20 years of experience as a Project Controls and Asset Management specialist, Richard has extensive knowledge of a diverse range of sectors, including oil & gas, utilities, engineering & construction and public infrastructure. Using this extensive insight into international markets, Richard has been able to guide Safran to success in a number of different industry verticals throughout his tenure.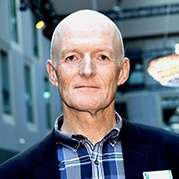 Reidar B. Bratvold | Stavanger University Professor of Petroleum Investment and Decision Analysis
09.25 – 09.45
Don't Blame the Project
Reidar B. Bratvold is a renowned author, researcher, and Professor of Petroleum Investment and Decision Analysis at the University of Stavanger. With 15 years' industry experience in various technical and management roles to accompany his PhD in petroleum engineering and MSc in mathematics, both from Stanford University, Reidar has become an authoritative figure in investment modelling, decision-making, stochastic reservoir modelling, fuzzy logic and reservoir management, as well as co-authoring the book "Making Good Decisions."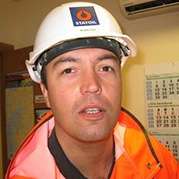 Blake Fox | Equinor Project Planning Manager
09.45 – 10.05
Statoil Johan Sverdrup – Lessons Learned After Three Years
Blake Fox is an accomplished project management and control expert with over 20 years industry experience and both an MBA in Logistics, Materials, and Supply Chain Management and an Bachelor's Degree in Mechanical Engineering, both from McMaster University in Canada. Specialising in project controls, planning and scheduling, Blake frequently makes presentations describing Equinor best practices used to execute mega projects successfully and has been a core part of the project planning competence area of Equinor (formerly Statoil) throughout his career.
Join us at Forum Safran 2018
In addition to our keynote speakers, Forum Safran 2018 will also play host to a number of high-calibre training sessions run by our team of experts, and provide the opportunity to network with fellow professionals within the project controls sphere. To take advantage of this opportunity to meet the team behind the world's leading project management software and benefit from expert insight into industry trends, register for your ticket to Forum Safran today.