WATCH THE WEBINAR
Building Ships: Managing Complex Manufacturing Alongside SAP PS
with Rogelio Alonso (Navantia) and Richard Wood (Safran)
During this webinar, Rogelio Alonso from Navantia joins Richard Wood from Safran to talk about how Navantia achieved a greater level of control over their projects by implementing Safran software alongside SAP Project System.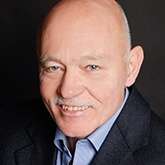 Richard is CEO at Safran. Richard is leading Safran Solutions on a programme of accelerated international growth.

Guest Presenter - Rogelio Alonso
Rogelio is a project controls professional with over 20 years experience in complex new vessel construction projects such as Offshore, Lightweight Natural Gas and Military. Currently he is the Project Structure Specialist and the Scheduling Coordinator for all the Navantia Business Units in Spain.
The webinar explores the following topics:
Introduction to Safran and Navantia

How Navantia :

Optimized their projects in the face of scarce resources

Improved their budget and duration forecasting
Integrated Safran scheduling tools with SAP

Live Q&A
To watch the webinar, please complete the form opposite.