Forum Safran 2020* will be an exclusively online free 'digital' event.

This is a major event in our customers' calendars and this year we are taking advantage of the unique possibilities of a digital only event – and running this Forum in two parts.

The first part will be on November 12th, and will host a number of discussions and seminars from expert speakers, providing insight into the latest strategies, initiatives and products within the project controls environment.

The second part will be on November 17th and will contain all the Tips & Tricks and other helpful technical workshops you would expect at our Forum.

Register for Forum Safran Online - to suggest topics you would like to discuss, prepare for the workshops, interact with fellow professionals, and meet the team behind the world's leading project scheduling and schedule risk analysis software.
*Please note the language used at this event will be predominantly Norwegian
Thursday
12th of Nov, 2020
Online at:
11:30 - 15.00 CET
Tuesday
17th of Nov, 2020
Online at:
11:30 - 15.00 CET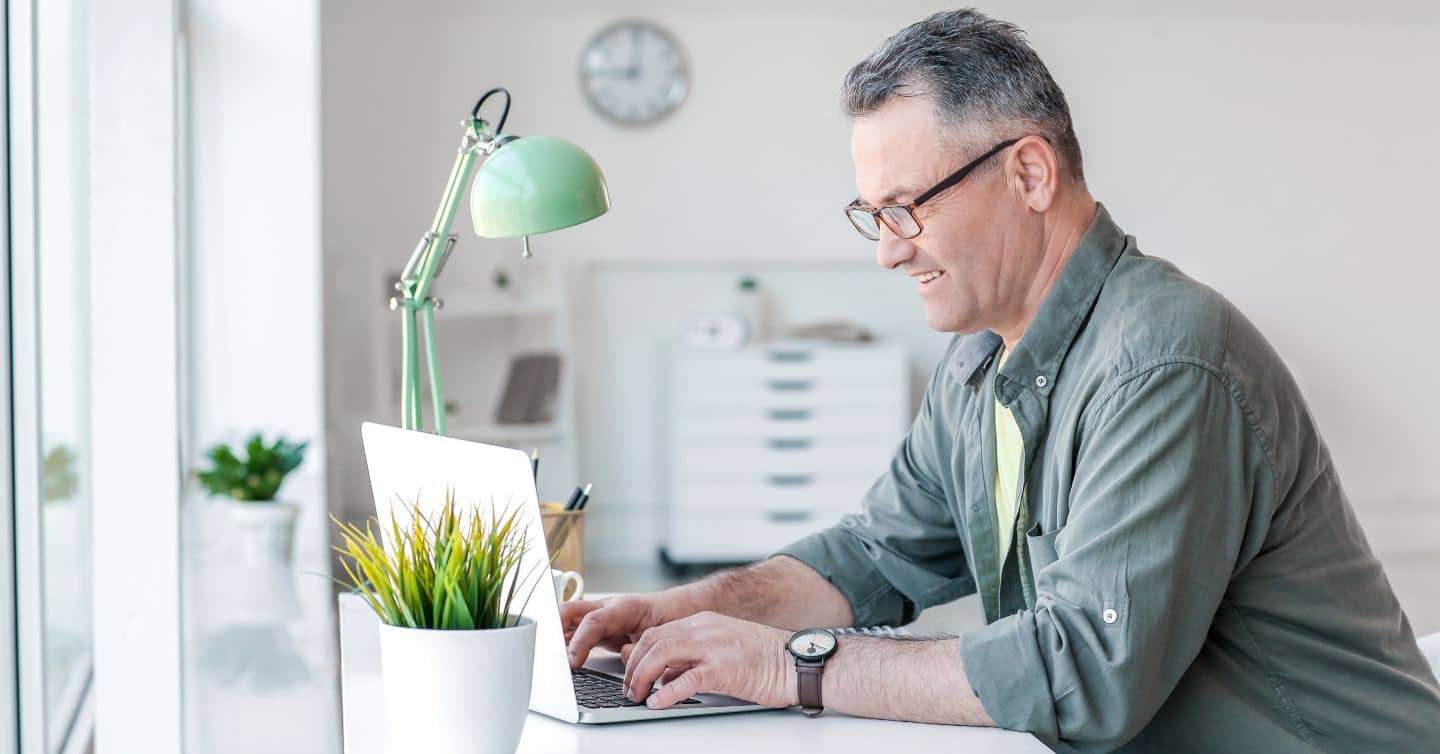 Extract maximum value from your software investment. Learn how Safran Risk users are applying our robust software solution to manage risk and extract the maximum business benefits – complete with real-world examples.

The Safran Risk online user conference provides the perfect opportunity to share your ideas and personal experiences with industry peers. Build up your network of contacts within the project controls community.

Discover what the future has in store for Safran Risk and how our products enable you to improve your project controls. We'll be providing plenty of top tips throughout the event to help you get the most out of Safran Risk.
Hosts
Richard Wood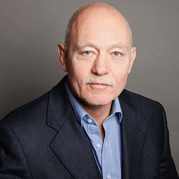 CEO | Safran Software Solutions
Having worked as a Project Controls and Asset Management specialist for the past 20 years, Richard possesses extensive experience across a diverse range of sectors. This includes oil & gas, utilities, engineering and construction, and public infrastructure.
Richard became CEO of Safran in February 2018 and has used his international expertise to enable Safran's growth into new markets and industry verticals.
Gøril P. Karoliussen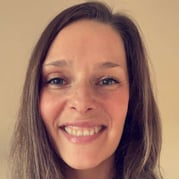 Product Manager | Safran Software Solutions
Goril has over 10 years of experience of planning and project management within the Oil & Gas sector in Norway and internationally. She has recently rejoined Safran as Product Manager for Safran Project.
Glenn Jarrad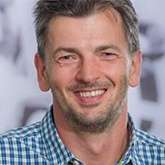 Chief Technology Officer | Safran Software Solutions
Glenn has over 25 years of experience in software development, with 14 of those in the Project and Risk Management space. During this time Glenn has gained expertise in a variety of technologies and methodologies. Prior to joining Safran, he held senior development positions at Oracle, Primavera, and Pertmaster to name a few.
Jørgen Aasland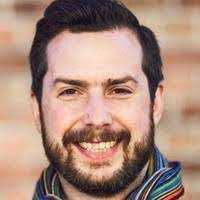 Senior Sales Consultant | Safran Software Solutions
Working with Safran Software Solutions for many years as a consultant for our customers and inhouse with support, Safran Cloud and as a trainer I have gained a lot of experience with all our products. When I'm not on duty for Safran I play with one of my bands.
Christian Moller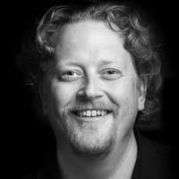 Software Development Manager | Safran Software Solutions
With over 20 year's experience at Safran Christian loves to work with the latest technologies and development languages. He also works closely with customers to develop focused solutions like Safran Web Access and Safran Takt.
Øyvind Røberg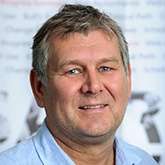 Product Manager | Safran Software Solutions
Øyvind has been a member of the Safran team for over 18 years. Prior to joining Safran, Øyvind earned a Bachelor of Science in Mathematics/Petroleum Engineering from the University of Stavanger, and a Masters in Marketing Management from the Norwegian Business School.
Guest Speakers
Bjørn Rosland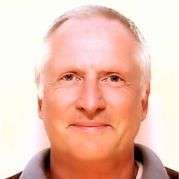 Planning and Progress Management
Bjørn has more than 30 years of experience within planning and project control, mainly within the oil and gas industry on large capital investment projects.

Mike Wilson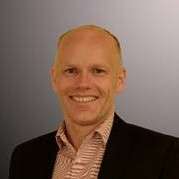 Head of Risk | Prima Uno
Mike has worked for a number of years providing Risk Management and Risk Analysis consultancy to a wide array of clients across the UK. His extensive experience, demanding customer base, and commitment to adding value drive him to seek out the best products to generate the right solutions for his clients.
Eivind Reke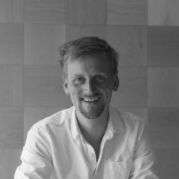 Chairman | Los Norge
Eivind is a Senior Advisor at Sintef Manufacturing and the Chairman of Los Norge, the Learning Organisation Society in Norway. He is also a co-author of the award-winning bestseller "The Lean Sensei" published by Lean Enterprise Institute which has been translated into 6 different languages. He writes regularly for Planet-Lean.com, the online journal of Lean Global Network about lean in the Nordics, and for The Lean Post at Lean.org.
Torstein Rasmussen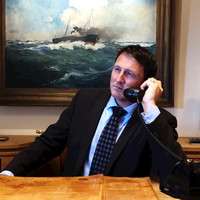 CEO | Marine Manager
Marine Manager is a cloud based software module for operational handling of ship- and rig repairs at yards. Well proven technology developed in cooperation with ship owners, yards and service providers. Ready for use.
Thursday Nov 12th (Starting
11:30 CET
)
Meet the Team | Introduction to Richard (English)
Safran's Mission in the World of Project Controls | Richard Wood (English)
Planning - Oil & Gas vs. Building and Construction | Bjørn Rosland (Norwegian)
Short Term Roadmap | Øyvind Røberg and Gøril P. Karoliussen (Norwegian)
The Changing Role of a Risk Manager | Mike Wilson (English)
Safran Approach to Risk Analytics | Glenn Jarrad (English)
Safran Approach to Lean Construction | Jorgen Aasland and Eivind Reke (Norwegian)
Safran Project Viewer | Øyvind Røberg (Norwegian)
Marine Manager | Jorgen and Torstein (Norwegian)
Final Round Table Question Session | Gøril, Oyvind, Christian, Inge and Jorgen (Norwegian)
Summary and Conclusion (English)
tuesday nov 17th (Starting 11:30 CET)
Welcome – Introduction | Richard and Gøril (English)
Demo of Safran Takt | Christian Moller (Norwegian)
Integrated Plan – Safran Project | Tore Malmin Sætre (Norwegian)
SRA and Safran Risk | Fredrik Dahlberg (Swedish)
Make Reports Great Again | Jørgen Aasland (Norwegian)
Feature Launch: Creating Improvement Proposals | Gøril P. Karoliussen and Øyvind Eike Valaker (Norwegian)
Follow-up Items After Day 1 (Norwegian)