Forum Safran
Learn. Share. Discover.
October 30 – 31, 2018 | Sola Strand Hotel
Stavanger, Norway
The annual Forum Safran Conference is back, providing project controls and planning professionals with the perfect opportunity to learn, share and discover.
Playing host to plenty of discussions and seminars from expert speakers will allow attendees to get to grips with the latest products and initiatives making waves within the project controls environment.
Reserve your place at Forum Safran 2018 to attend specialist training courses, interact with fellow professionals, and meet the team behind the world's leading project scheduling software and schedule risk analysis solutions.

Attendees who wish to book a room at the venue can benefit from a reduced rate. To take advantage of this deal, please contact the Sola Strand Hotel, quoting Forum Safran.
Phone: +47 51 94 30 00 | Email: booking@sola-strandhotel.no
Date & Time
October 30 – 31 2018
Tues 30 | 12:00 – late
Wed 31 | 09:00 – 16:00
Location
Sola Strand Hotel
Axel Lunds veg 27
4050 Sola, Norway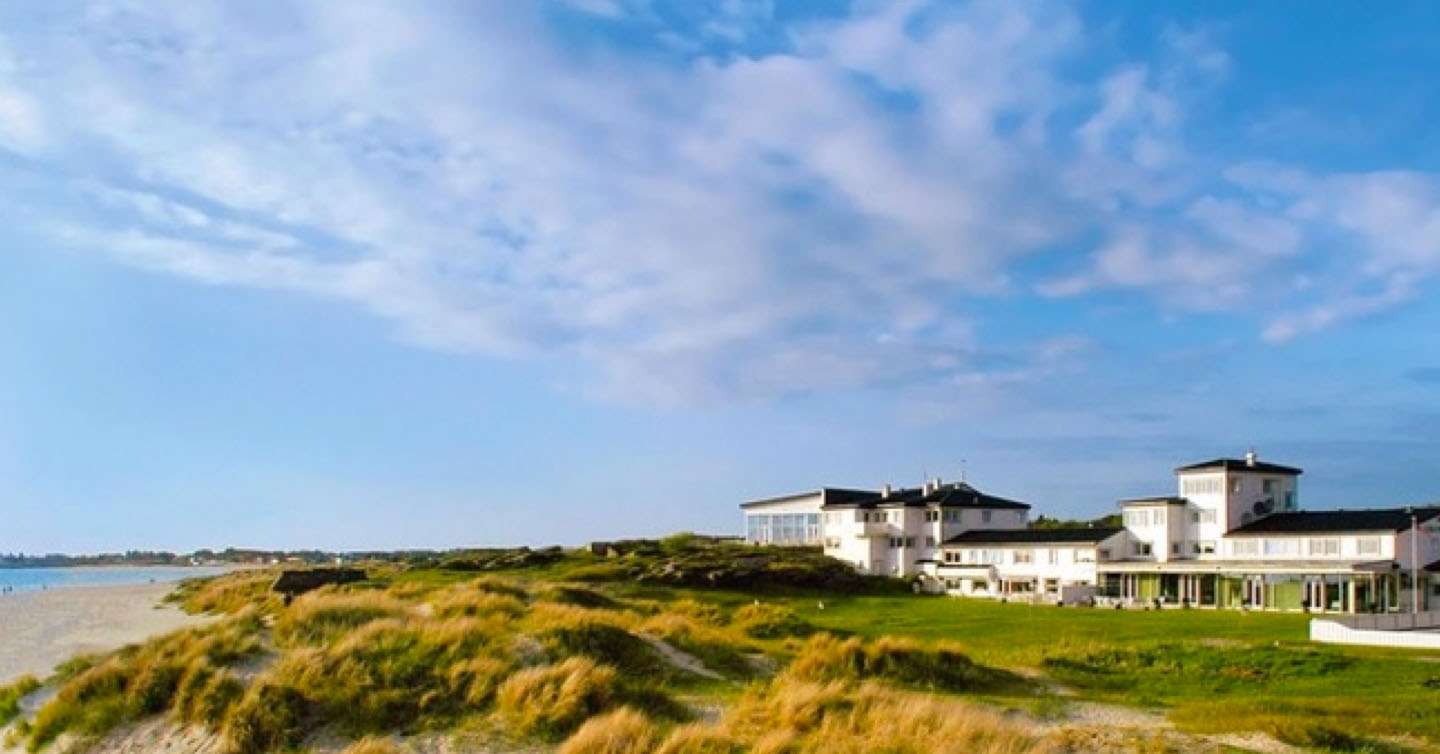 Extract the maximum value from your software investment with specialist training courses at Forum Safran 2018.
Coordinated by experts in their field, Safran's range of training courses provide valuable insight for users no matter their ability.
Improve your daily performance and learn how to utilize Safran Cloud to enjoy on-demand access to the latest-generation of Safran applications.

Forum Safran has long been an annual fixture in the diaries of management and planning professionals from around the globe.
Take the opportunity to share ideas and experiences with industry peers and project management colleagues and develop a strong network of contacts within the project controls community.

Forum Safran plays host to a number of discussions and seminars from expert speakers, providing insight into the latest strategies, initiatives and products within the project controls environment.
Discover new best-practices and techniques, get a glimpse of the latest software solutions, and see what's in store for the future of project controls by reserving your place at Forum Safran 2018.
Host
Richard Wood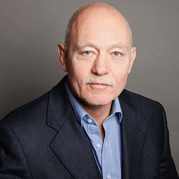 CEO | Safran Software
With over 20 years of experience as a Project Controls and Asset Management specialist, Richard has extensive experience across a diverse range of sectors, including oil & gas, utilities, engineering & construction and public infrastructure. Richard became CEO of Safran in February 2018 and has used his international expertise to enable Safran's growth into new markets and industry verticals.
09.00 – 09.10
Welcome - Opening of the Conference
09.10 – 09.25
News from Safran - Capitalize on Change
Keynote Speakers
Reidar B. Bratvold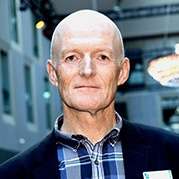 Professor | University of Stavanger
Reidar B. Bratvold is a Professor of Petroleum Investment and Decision Analysis at the University of Stavanger. He has published numerous papers on topics such as investment modelling, decision-making, stochastic reservoir modelling, fuzzy logic and reservoir management as well as co-authoring the book "Making Good Decisions." Prior to academia, he spent 15 years in the industry in various technical and management roles and holds a PhD in petroleum engineering and MSc in mathematics, both from Stanford University.
09.25 – 09.45
Don't Blame the Project
Blake Fox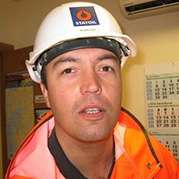 Project Planning Manager | Equinor
Blake Fox has over 20 years project management experience amassing much of that working for global energy company Equinor, formerly Statoil. He holds both an MBA in Logistics, Materials, and Supply Chain Management and an MBA in Mechanical Engineering, both from McMaster University. Specialising in project control, planning and scheduling, Blake frequently presents talks regarding the steps taken to execute mega projects successfully.
09.45 – 10.05
Statoil Johan Sverdrup - Lessons Learned After Three Years
Rogelio Lourerio Alonso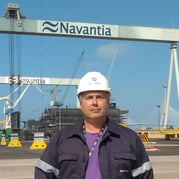 Project Structure Specialist & Scheduling Coordinator | Navantia
Rogelio is a project controls professional with over 20 years experience in complex new vessel construction projects such as Offshore, Lightweight Natural Gas and Military. Currently he is the Project Structure Specialist and the Scheduling Coordinator for all the Navantia Business Units in Spain. This includes aspects of the SAP integration to Safran, to facilitate the synchronization of information between the two systems. Previously Rogelio has worked for Seaspan in Canada where he was responsible for the design and construction of the Offshore Fisheries Science Vessels for the Canadian Coastguard, as well as the integration of all the Projects into the Master Schedule and MRP system (IFS).
13:45 - 14:15
Making Ships: Managing Complex Manufacturing Alongside SAP
Jorge Payne
Special Project Supervisor | Electric Boat Corporation
Jorge Payne has been involved in submarines his entire adult life; almost a decade serving as an engineer in the U.S. Navy aboard nuclear attack submarines. Currently a special project supervisor at EB, Jorge has had assignments in Australia and Spain to assist planning maintenance schedules, and implement new business systems and processes to support of design and construction of a new submarine class. Jorge holds a Bachelor of Science degree in Management Information Systems and PMP certification.
15:00 - 16:00
Design-Build an Integrated Master Schedule for complex construction
Tuesday 30th October 2018
The pre-conference training will take place at:
Ipark, Stavanger
Safran Software Solutions AS
Ipark – Måltidets hus
Richard Johnsens gate 4
N-4021 Stavanger
Pre-conference Training
Improve your daily performance with expert training from Safran experts and experience the true power of Safran's world-leading project scheduling and schedule risk analysis solutions. There will be classroom training available on all products on a 'drop-in' basis, as well as open workshops with product experts for any questions or personal one-to-one training. Feel free to come along to the classroom training – or bring your projects and questions to interactive meetings with the Safran team who will be waiting!
Lunch and registration
Mingling area with fingerfood and drop-in sessions
Advanced techniques for Safran Project
A chance to build on your current level of Safran Project expertise and become even more effective with some advanced techniques.
Safran Risk incl. Cost Risk
A training session in the latest risk management techniques possible using Safran Risk – a tool to manage the full life cycle of a project from initial budgeting right through delivery.
Design-Build an Integrated Master Schedule for complex construction
Jorge Payne will speak of his experience in Electric Boat in managing the interface between an engineering and design project in support of a large construction project, and so how to ensure the detail is seamlessly reflected in the schedule and the execution.
How to utilize Safran Project and Safran Risk together in an enterprise project
Delivery of enterprise level complex projects requires effective planning and change management – and so management of the project schedule – but it also requires the identification and management of Risk. But how do these two world leading approaches work together for best effect? Why do you need both? In this session you will learn how these two approaches, used in harmony, can help ensure success.
Welcome Reception at the Sola Strand Hotel
The welcome reception is hosted at the Sola Strand Hotel venue, where you can network with fellow industry professionals, and enjoy refreshments.
Special Interest Groups
The following two SIGs will also hold sessions at the Safran offices on October 30th, but there will be no fee for joining these groups. Membership is by invitation only, so to attend these inaugural groups and consider membership please contact the Chairmen below.
Resource Levelling SIG
The has been much interest amongst the Safran User Community in understanding and extending the capabilities of Resource management and in particular for resource levelling. This SIG will be chaired by the founder of Safran, Steinar Dalva, and will support the sharing of information amongst members about the current capability and advantages of resource levelling and extended resource management, as well as an opportunity to work with Safran to further extend these functions. This is the inaugural meeting where the objectives of the group will be agreed. Please contact Steinar Dalva if you wish to join this group - steinar.dalva@croxus.no
Risk Management SIG
Mark Turner, a recognised risk consultant, has agreed to work with the Safran Risk development team to design a Qualitative risk register to significantly extend the capabilities of Safran Risk. This SIG will potentially extend to embrace all aspects of risk management, but this initial workshop will be for anyone using or interested in using Safran Risk and a chance to understand the benefits of such a qualitative risk register, and so influence the design and the functions in scope. Do let Glenn Jarrad, Safran CTO, know if you wish to join this group at glenn.jarrad@safran.com
Wednesday 31st October 2018
Morning
Welcome
Richard Wood, CEO
Safran
Keynote | News from Safran – Capitalize on Change
Richard Wood, CEO
Safran
Keynote | Don't Blame the Project
Reider B. Bratvold, Professor
University of Stavanger
Keynote | Statoil Johan Sverdrup – Lessons Learned After Three Years
Blake Fox, Project Planning Manager
Equinor
Safran Software Technology and Product Update
Join us for an update on our existing product range and a glimpse into where we're going in the future.
Afternoon
| | |
| --- | --- |
| Tips and tricks for Safran Project | Reporting Capabilities in Safran Project |
Making Ships: Managing Complex Manufacturing Alongside SAP
Rogelio Lourerio Alonso, Project Structure Specialist and Scheduling Coordinator
Navantia
Developing Project Dashboard Using Microsoft PowerBI
Eivind Eliassen & Henrik Helliesen
Rosenberg WorleyParsons AS
Shutdown and Turnaround Planning
Øystein Mildestveit Wintershall & Oddgeir Søvik
Safran
Weather risk in offshore construction projects
Leif Braute, Owner
Project Risk Advisors
What is TAKT Time Planning and How Will it be Implemented in Safran Project
Øyvind Røberg and Bjørn Rosland
Safran
Closing and Farewell from Forum Safran 2018
Inge Nilsen, VP Nordic Sales
Safran
Learn, Share & Discover
at Forum Safran 2018