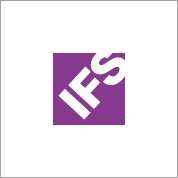 Get in touch
Integrator for IFS
For more information on our Integrator for IFS, please fill in the form opposite.
A modern project management application does not exist in a vacuum. Enterprises require systems integration to remove extra work, save time and keep data accurate.
IFS offers applications that enable companies to respond quickly to market changes, using resources in a more agile way to achieve better business performance.