WATCH THE WEBINAR
Improve Progress Updating with Safran Web Access
A webinar for Safran Project Users
with Jan Ole Nes (Aibel) and Richard Wood (Safran)
During this webinar, Jan Ole Nes from Aibel joins Richard Wood from Safran to talk about how their progress updating was improved with the use of Safran Web Access and utilised to help capture and update progress to project schedules at Aibel. The webinar includes a functional demo showing what is possible with Safran Web Access implementation.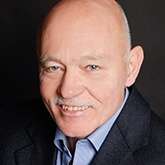 Richard is CEO at Safran. Richard is leading Safran Solutions on a programme of accelerated international growth.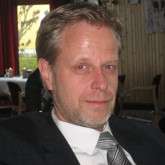 Guest Presenter - Jan Ole Nes
Jan Ole is responsible for the planning systems utilised at Aibel AS and has been working with Safran Project since 1998.
The webinar covers the following Project Scheduling topics:
Introduction to Safran and Aibel

Overview of Safran Web Access

How Safran Web Access adds value to Safran Project users
How Aibel implemented and utilised Safran Web Access
A functional demo of Safran Web Access
Update for Safran Project users on exciting upcoming developments
Live Q&A
To watch the webinar, please complete the form opposite.