Safran Risk Learning Session
4 Part Video Series
Then book time with Chris Ritson
Presented by Chris Ritson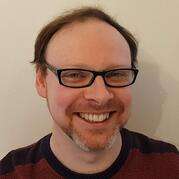 Chris is an award-winning risk manager involved in various UK complex infrastructure projects for the Highways Agency, Crossrail, Network Rail and High Speed 2 (HS2) since 2006.

As risk consultant and educator, he's been close to the heart of corporate risk initiatives, growing risk culture and work-winning tender-teams. Within Safran, Chris' role is to shape the development direction of products through customers' evolving and emerging needs.
In this mini video series, Chris speaks on:
Part 1 - What is Safran Risk? and Why he chose it?
Part 2 - Intuitive design (Workflow)
Part 3 - Insight & Targeted decision making
Part 4 - Revealing hidden costs
Once you have watched the mini series you may wish to request a Q&A session.
Please register your request using the button.
Part 1
---
Part 2
---
---
Part 4