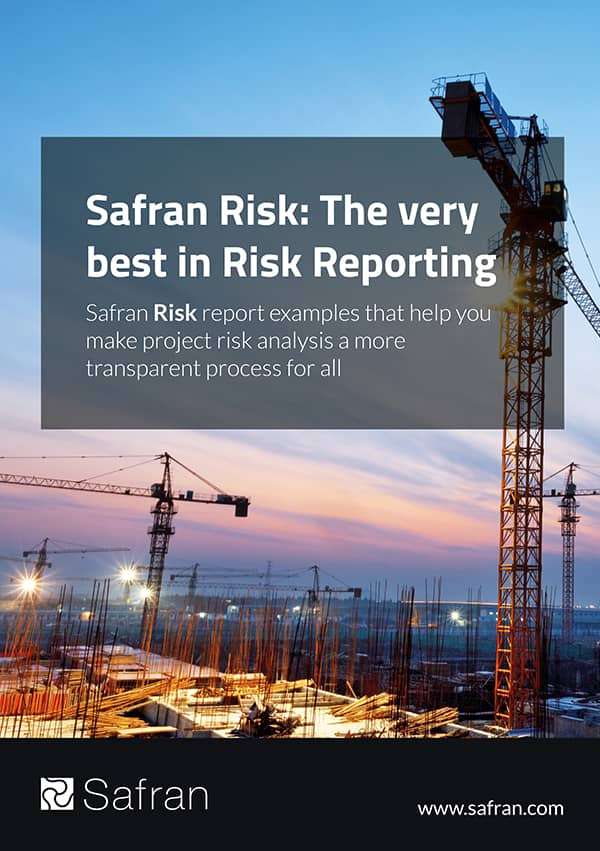 Brochure
Safran Risk: The Very Best in Risk Reporting
Safran Risk report examples that help make project risk analysis a more transparent process for all.
Download our brochure to see how Safran Risk increases visibility and efficiency across your reporting.
Through comprehensive report examples, the brochure illustrates how Safran Risk transforms and elevates your risk communication.
Examples include:
Time-phased, schedule and cost risk analysis
Simple, powerful risk mappings with real-time analyzer
Standard distribution graphs for schedule and cost

Tornados showing risks and activities driving project or milestone finish dates

Tornados showing all project or milestone cost drivers

Schedule sensitivity analysis showing risk driver impact in days

Cost sensitvity analysis showing risk driver impact in real monetary terms
Trending over time reports tracking progress over multiple review stages
Scatter plot showing the combined schedule and cost confidence level

Risk calendars generated from real world time-series data
To see the Safran Risk report examples, fill in the form opposite.