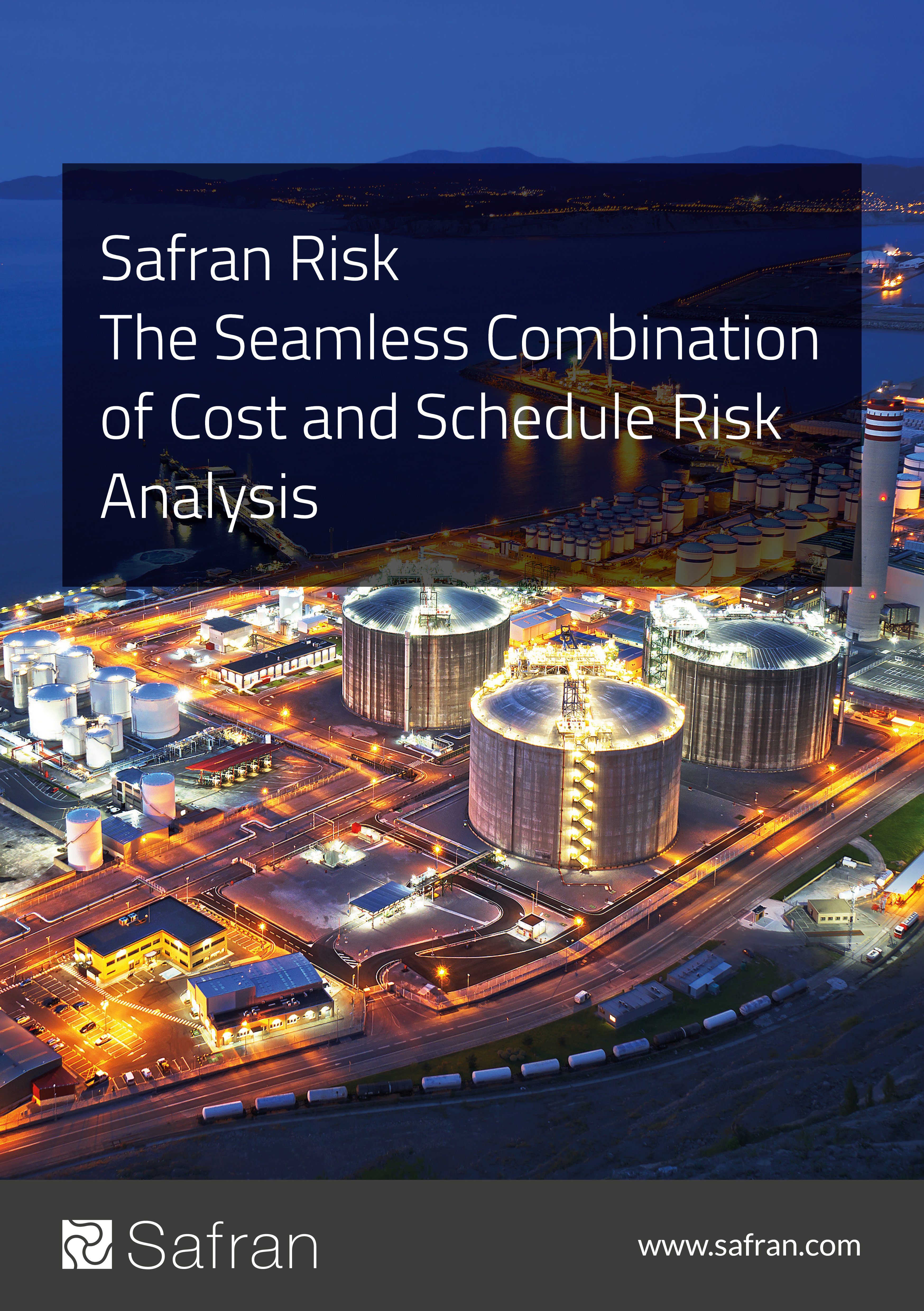 Brochure
Safran Risk
–

The Seamless Combination of Cost and Schedule Risk Analysis
Safran Risk revolutionizes risk management and communication by combining robust schedule risk and cost risk analysis within one platform.
Cost risk analysis is essential for full control of today's mega projects. But to combine cost and schedule risk harmoniously, you need a variety of disparate tools – likely having to transfer schedules and data between them to analyze and present schedule impact and final forecasts.
This method impacts the integrity of any analysis – risking inaccuracies and often leading to more severe consequences such as cost over-runs and uncontrolled risks – and it's actually very hard to achieve fully integrated and coordinated analysis.
Safran Risk addresses this issue, incorporating all three critical components: Critical Path Method, Schedule Risk, and Cost Risk, which combine seamlessly to ensure the integrity of the final analysis.
This approach not only improves the ease and health of all decision-making but also provides full integration with our existing Schedule Risk Analysis capability.
To read the Safran Risk brochure, fill in the form opposite.