SAFRAN INVITES YOU TO BOOK TIME with A
Safran Risk Consultant
Duration: 15 or 30 minutes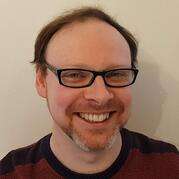 Safran Consultant - Chris Ritson
Chris is an award-winning risk manager involved in various UK complex infrastructure projects for the Highways Agency, Crossrail, Network Rail and High Speed 2 (HS2) since 2006.

As risk consultant and educator, he's been close to the heart of corporate risk initiatives, growing risk culture and work-winning tender-teams. Within Safran, Chris' role is to shape the development direction of products through customers' evolving and emerging needs.
This Consultancy session will focus on how Safran Risk will empower you to perform robust schedule risk and cost risk analysis together on one platform, for powerful integrated analysis and significant time and cost savings. If you are about to start a trial of Safran Risk, our learning sessions are a great way of getting introduced to its capabilities and to help you get going.
Discover how Safran Risk can empower you and your projects.