WATCH THE WEBINAR
An In-depth Guide to Migrating from OPRA to Safran Risk
with Richard Wood (Safran) and Santosh Bhat (Linear Project Software)
During this webinar, Linear Project Software co-founder Santosh Bhat joins Safran CEO Richard Wood to help those thinking of moving from OPRA to Safran Risk enjoy a fast and effective migration — identifying and unlocking all the additional benefits available in Safran Risk as quickly and easily as possible.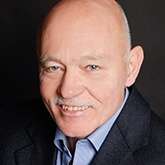 Richard is CEO at Safran. Richard is leading Safran Solutions on a programme of accelerated international growth.
Guest Presenter - Santosh Bhat
Based in Sydney, Santosh has spent over two decades working within the project controls environment throughout Australia and Asia. Now the CEO and co-founder of Linear Project Software, Santosh spent many years using his considerable expertise and experience to help organisations transform their project planning, scheduling, and risk analysis.
The webinar explores the following topics:
Introduction to the key differences between OPRA and Safran Risk, to facilitate an straightforward migration

How to use Safran Risk to build a more accurate model for quantitative risk analysis

Risk Analysis: What Safran Risk provides OPRA users in terms of advanced outputs and reporting

A new world of integrated cost and schedule risk analysis and how to adopt this for OPRA users moving to Safran Risk

The next steps
To watch the webinar, please complete the form opposite.