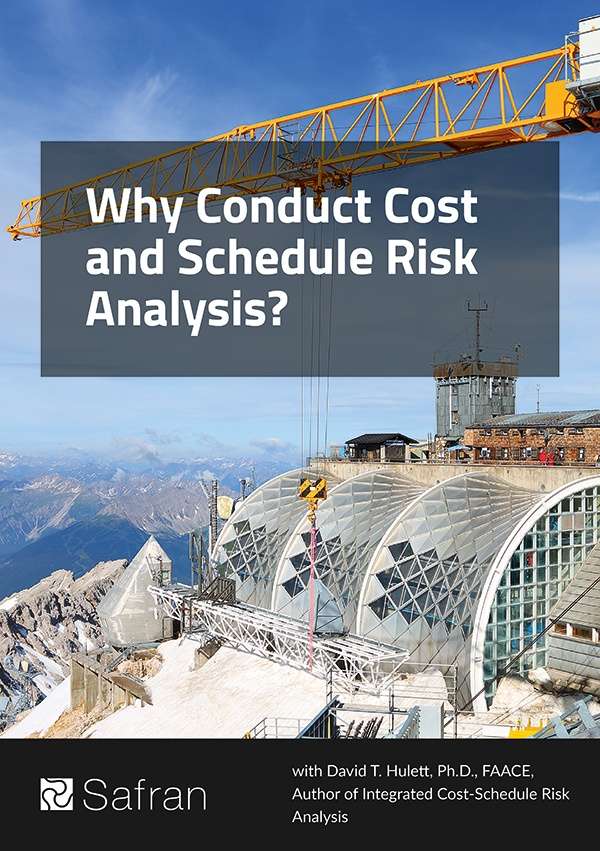 Why Conduct Cost and Schedule Risk Analysis?
With David T. Hulett, PhD FAACE
Author of Integrated Cost-Schedule Risk Analysis
Download the Cost-Schedule Risk Analysis E-book
This guide discusses how conducting in-depth analysis can mitigate cost and schedule overruns, with demonstrations of the benefits in practice.

Download the guide to answer the following questions:
What is Cost and Schedule Risk Analysis?
Why is Cost and Schedule Risk Analysis Needed?
Why do so Many Projects Overrun Their Cost Estimates?
How are Project Uncertainty and Risk Defined?
How Does It Work?
The guide then concludes with a summary and breakdown of the benefits with practical examples.

It was created in collaboration ‭with integrated cost-schedule risk analysis expert Dr. David Hulett, who has emerged as a leader in its ‭methods, concepts and training.
To download this e-book, simply fill in the form.