Safran Web Reporting
Enable project stakeholders to access reports, wherever they are in the world, on whatever device they choose. No more waiting for the latest project updates and reports.
The Latest Reports, Wherever You Are – On The Device of Your Choice
The modern project organisation is dynamic. Project stakeholders are often located in remote locations or traveling, but still require to-the-minute project status updates to make informed and timely decisions.
With Safran Web Reporting, you never again need to wait for the latest project reports, whether that's prepared weekly/ monthly report packages or your own bespoke creations. Just access the secure Safran Web Reporting web site via your preferred browser.
Secure access inside or outside the corporate firewall
Access to prepared or live reports
Device independent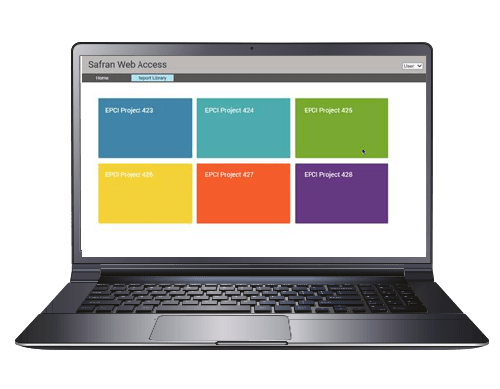 Cut Out the Wait for Essential Information
Safran Web Reporting lets you access the very latest reports on the device of your choice. Keep decision-making dynamic and informed with updates at your fingertips.