Safran Project
Safran Project brings together project scheduling, planning, risk analysis and execution to ensure complete capital project management. Gain visibility into status, resource conflicts and demands across your projects, and see value added at every stage.
Project Scheduling, Planning & Controls for Complex Projects
From initial planning through to execution, Safran Project delivers peace of mind. For large, complex projects there is no better choice.
Controlling scope, analysing impact of risk, capturing progress and generating high-value reports are all integral components of Safran Project.
Powerful Scheduling
Environment
At the core of Safran Project you will find a powerful, real-time scheduler. No matter the size of your project, your team can schedule the defined scope of work effectively.
An unlimited number of activities can be interactively scheduled for faster issue resolution, with the benefit of unlimited numbers of links, calendars, and resource definitions and requirements.
Flexible CPM
(Critical Path Method)
analysis
User-defined coding and project definition
Creation of project schedule from templates
Resource Capacity Planning
Reduce time spent balancing resource requirements with resources available. Safran Project lets you capture an exact picture of your demand and allows you to ensure that you have the right resources and skills available at the right time and the right place, enabling greater project success.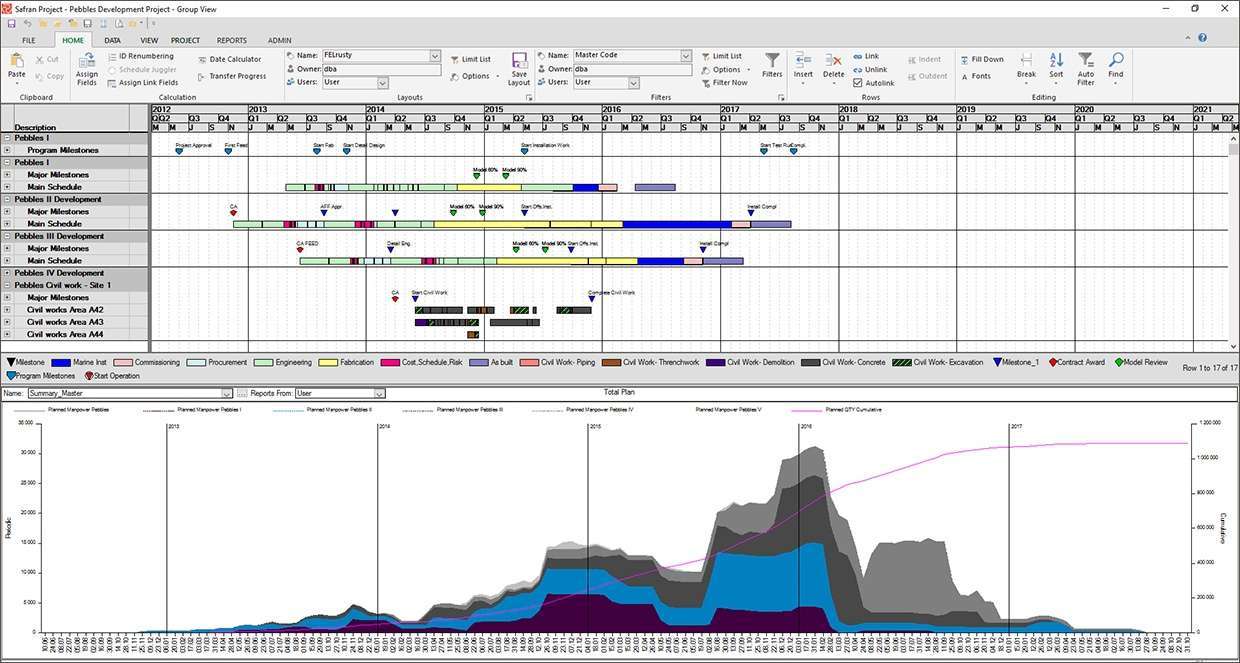 Automated resource levelling options, with selection and priority parameters

Graphical semi-automated levelling for easy activity-identification in overload periods

Unlimited number of resource definitions and resource requirements

Communicate resource demand using Safran reports
Schedule Risk Analysis
Safran Project includes schedule risk analysis, allowing you to easily assess and model uncertainty and to understand the range of possible outcomes. Simulate duration uncertainty using 3-point estimates and embedded Monte Carlo simulation, and gain valuable insight into critical factors such as spread of start and end dates, criticality, and probability of achieving milestones.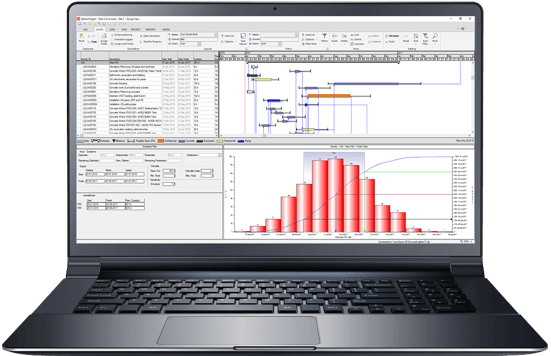 Baseline Management
The baseline is the benchmark for all your performance and Earned Value reporting, trend and deviation analysis. Your first baseline should be set before work starts. During project execution, you can update your baseline to incorporate progress to date, expenditure, and changes to scope of work and schedule.
Unlimited number of baselines with full traceability of baseline history
Creation of new baselines without loss of the original or previous baselines
User-defined inclusion of changes to scope of work into new baselines
Progress & Status Updates
Ensure regular and frequent updates to progress and expenditure during project execution. Timely up-to date information lets you keep your finger on the pulse of project performance. Out-of-date is just another way to say "inaccurate" – maintain your accuracy with robust features such as structured status entry and progress update; frontline calculations; and baseline, planned, current and actual values.
Flexible reporting periods allow control of any project of any magnitude

Capture of periodic performance and expenditure data for reporting and analysis
Best-in-class
Reporting & Communication
Deliver updated and relevant project updates to programme and project stakeholders. Safran Project offers a range of report types which are easy to customise and understand. With no need to rely on third-party software to produce the information requested by your project and programme members, you save time, effort and cost.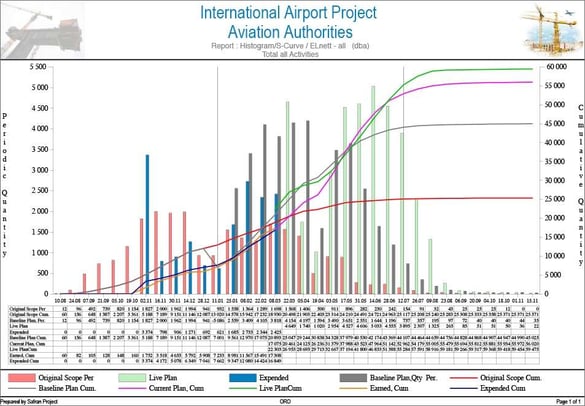 Histogram

Line-charts

Bar chart

Performance chart

Pie chart

Bubble chart

Bulls-eye

Progress summary report
"Change in scope is rated as the number one reason for project delays.
Only 43% of organizations have an established or mature set of tools and methods for managing changes in scope."
PwC 4th Global PPM survey
Change Control
Changes occur in every project and programme. Controlling change and analysing the schedule and resource impact of changes to scope of work, helps you stay on track and deliver projects successfully.
What-if Analysis & Forecasting
Where is your project heading? Use what-if analysis, scenario analysis and performance-based predictions to gain early insight and stay in control. Compare two or more versions of your plan and discover how different scenarios will affect your project; use the flexible forecasting function to set a forecast schedule based on performance data or user input.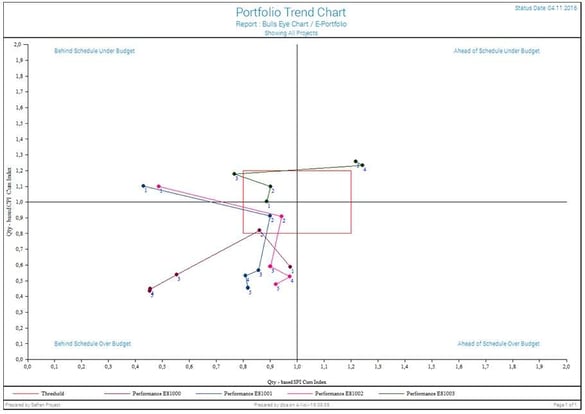 Oracle Primavera & Microsoft Project Interoperability
Enjoy a far simpler risk management process, with the ability to create or modify project schedules directly within Safran Risk.
Import

directly from Primavera P6 or Microsoft Project.

Open

schedules natively from Safran Project.

Modify

schedules without the need to re-import.
Integration Friendly
A modern project management application does not exist in a vacuum. Enterprises require systems integration to remove extra work, save time and keep data accurate.
Certified integration with SAP and IFS
Use powerful APIs to create custom specific integrations
Safran Project supports UN/CEFACT and ILAP XML schemas
Project Planning & Control Software that Delivers
Safran Project is the ideal solution for complex project and portfolio management. Elevate project delivery confidence through Safran's integrated project reporting, risk and change management capabilities.