With a spike in demand for their cost and schedule risk analysis know-how, Prima Uno moved from using Oracle PRA to Safran Risk. Our latest case study explores how they've found using the tool's rich suite of capabilities.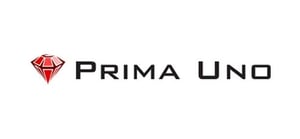 What You'll Learn
Mike Wilson, head of risk and principle for Prima Uno, spoke to us during this year's Online Safran User Conference. He talked us through:
Prima Uno's reasons for changing risk software
The features he's found most useful
How the team applied Safran Risk's capabilities in the context of a first-of-its-kind project
With years of experience under his belt, Mike's talk is essential viewing for all risk professionals seeking a smarter way of conducting cost and schedule risk analysis.
"We used to spend more time trying to understand and interpret if what Oracle PRA was telling us was what we thought it was. Within the first couple of uses of Safran Risk, I cut that time to less than half. It was unbelievable – there was no going back."
Read the case study and watch Mike's full presentation by clicking here.