The unified project management solution
Whether you're tackling a complex capital project, managing a turnaround, or planning operational maintenance, Safran's integrated project management tools will make life easier.
Our Products
Capital projects, shut-down and turnarounds, maintenance – whatever the project, there's a Safran product to help.

SAFRAN PROJECT

Comprehensive project management, planning and control, with integrated reporting and embedded schedule risk analysis.
Find out more

SAFRAN RISK

Powerful and intuitive schedule and cost risk analysis for complex projects.
Find out more
Capital
projects

Bringing together project scheduling, planning and risk management in an intuitive interface, our powerful software is robust enough to transform management of even the most complex mega projects.
SHUTDOWNS
& TURNAROUNDS

Safran software streamlines STO planning and execution. SAP integration and out-of-the-box reporting are just part of our comprehensive solution to keep these high-pressure projects on track.
OPERATIONAL
MAINTENANCE

Whether your maintenance project is standalone or interdependent, Safran's flexible solutions will help you get more out of your resources and streamline your schedules.

Through Safran we can engage in discussions and problem solving in a manner that we only dreamed of before. But most importantly, we can now be confident that our contractors are using a reliable project management tool that we understand.

In Safran Project we saw a lot of useful functionality that we couldn't replicate in Microsoft Project without substantial manual work. It was obvious we could get a lot more valuable information by using Safran Project

Activity progress collected from contractors and consolidated in Safran Project allows us to identify any part of the project that falls behind schedule, and take action. Keeping up with 30+ large contracts without a capable tool like Safran Project would be challenging at best.
Featured Download

Latest News
Safran Risk now available for purchase online >
Statsbygg Selects Safran Project as Project Planning Solution >
Safran announces release of Safran Project 7 with live webinar on Feburary 16th >
Statsbygg Selects Safran Project as Project Planning Solution >
Next Webinar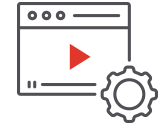 Plan, control and execute successful projects with Safran Project, fully integrated with SAP PS and PM, and available on HANA.