Our Products
Capital projects, shut-down and turnarounds, maintenance – whatever the project, there's a Safran product to help.

SAFRAN PROJECT

Comprehensive project management, planning and control, with integrated reporting and embedded schedule risk analysis.
Find out more
SAFRAN RISK

Powerful and intuitive schedule and cost risk analysis for complex projects.
Find out more

Plan, control and execute successful projects with Safran Project, fully integrated with SAP PS and PM, and available on HANA.
"The team seemed genuinely proud of their product and there was no scripted sales pitch; they were content to allow the software to speak for them. Their pride was not misplaced; after downloading a trial version, I was first amazed at how fast the analysis was. Then, when I inevitably ran into issues understanding the product and integrating my data, I was immediately routed to an expert and we solved most of my problems that day.
Safran Risk is a great product with an even better support team. After a few days with the software, I knew that it was miles beyond its competition when it comes to fully integrated cost-schedule analysis. After about a week, I got to experience the technical support team and decided that this would be my final decision. I initiated the procurement process through my company not long after, and I look forward to fully transitioning my team to using Safran Risk over the next few months."
Risk specialist from a major American energy company
"I use Safran Risk on complex megaprojects, and have found that it is the most capable quantitative schedule risk assessment software on the market. Safran Risk is a very powerful risk analysis tool, including features that advanced users will appreciate, while still being easy to pick up and use. It has a user friendly interface that minimizes the amount of time it takes to develop a schedule risk model. Risk mapping and correlation are easily modeled to schedule activities. Risk analysis tools include sensitivity by exclusion analysis, scatter plot, and critical path maps. All this results in less time it takes to model and analyze a quantitative risk assessment compared to other risk software."
Eric Ho, Director of Risk Management VMS (Value Management Strategies)
"Safran Risk is the best-in-class software for performing integrated cost and schedule risk analysis. The user interface is laid-out intuitively and has several unique features that, relative to alternative solutions on the market, help reduce the amount of time is takes to develop quantitative risk models. Additionally, the Safran team are second to none. The team are friendly, knowledgeable and highly efficient at resolving any question you may encounter. I would recommend Safran Risk for both the novice and the seasoned risk professional."
Independent Project Risk Consultant, North American Oil & Gas
"I have never seen in my life great support for software like yours.
We have some software with paying technical support annually, but you are the best."
Reza Salamat, Chief Executive Officer, PM ERA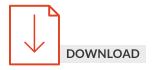 Why Conduct Cost and Schedule Risk Analysis?
Gain an in-depth understanding of cost and schedule overruns from an acknowledged expert in the field, Dr David T. Hulett, author of 'Integrated Cost-Schedule Risk Analysis'.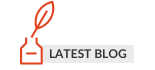 How to Effectively Manage Risk
No project is without risk and learning how to manage it is vital to a project's success. Effectively managing your project's risk allows you to identify the potential impacts, both long and short...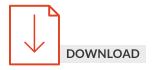 The Five Immutable Principles of Project Success
Project success is frequently defined as the ability to deliver a product that completely satisfies the requirements of the customer, on-time, and on-budget.