Owner and director of Redstone Risk Ltd, Will Foulds, introduces his new report which shows that certain risk management practices lead to higher project profits.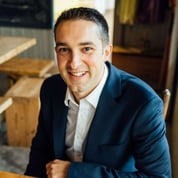 A recent study in the International Journal of Engineering Business Management (Vol 11, 1-16), found that the level of a business' Project Risk Management Maturity (PRMM) has a significant impact on its profit performance.
As the world of project management gets increasingly complex, implementing the correct risk management strategies is becoming more important than ever. The better a business' PRMM, the greater its chance of successful outcomes. In fact, achieving high PRMM can reduce final project costs by up to 28%. So, how can it be done? That's the question I set out to answer in my new report 'Increase project profits: Realizing more value from risk analysis'.
Here are some of the behaviours to be striving towards:
What defines high PRMM?
1.Risk-based business processes form part of the 'modus operandi'
In short, if risk management is a core part of standard business processes, then that organization is on its way to achieving high PRMM. Not only should businesses be documenting risk management procedures, and regularly updating them, they should also be undertaking Cost/Schedule Risk Analysis (CSRA) on a regular basis.
For risk management to become ingrained within a business, there must be broad stakeholder buy-in for the CSRA process, with senior members contributing to inputs and making decisions based on the outputs created.
2.CSRA modelling is understood and valued by the project team
CSRA models should be simple to understand, embracing easy-to-interrogate, modern analytical software. Model outputs should also be tailored to each project's particular requirements, with uncertainty assessments specifically targeted to individual activities and costs.
By working with a modern tool interface that's easy to understand, people can clearly see the effect of their risk inputs on the outputs, in real time. This not only helps to improve the accuracy of the inputs, but builds trust that the outputs generated are reliable.
3.CSRA outputs are routinely used to make better decisions
The results of CSRAs should become a key part of the decision-making process as standard. Senior stakeholders should interrogate the reports they receive, ensuring the outputs tell them exactly what they need to know to make the best business decisions they can.
Scenario modelling should also take place regularly, informing decision-making on each project.
4.CSRA outputs are proactively used to improve profit, schedule and cost outcomes
The cost and schedule drivers must be understood for each individual project. Accurate risk models can then be created and integrated into a single file, for example using Safran Risk, for integrated cost and schedule analysis.
Following analysis, the business' sensitivity to project cost over-run vs project schedule over-run should be communicated clearly to the project team and used by them to agree justifiable risk-mitigation strategies.
5.A strong project risk management culture exists
Having a deep-rooted understanding of how risk management adds value to every project is vital. This should permeate throughout the organization, including senior management.
All staff should be competent in risk management, with formalized training and development in place, enabling them to carry out risk-related procedures with limited external support. A siloed approach restricts learning, so risk insight data must be regularly compared between projects to improve knowledge at a company-wide level. This includes learning lessons from previous projects to continuously improve the quality of risk input data.
What can project control professionals do?
If a company can prove all of the above, then they will be operating at a high level of PRMM. Typically, however, high PRMM is a journey. And that journey is best initiated by project control professionals and risk managers starting conversations about which new behaviours to adopt first.
Proving better project profits from higher PRMM is never easy. However, my report highlights many ways that adopting modern software, such as Safran Risk, will clearly demonstrate that project teams have begun delivering more value for less effort.
To get the ball rolling, project control professionals can use a "PRMM readiness assessment", such as the one offered by Redstone Risk. An external, neutral consultant can help to pull together a wider group of employees to explain the opportunities that risk management holds and provide guidance on how to achieve them.
For more information, read Redstone Risk's report, 'Increase project profits: Realizing more value from risk analysis'.
Will Foulds is Owner and Director of risk consultancy Redstone Risk Ltd.