Today, digital transformation is the name of the game
It's making waves across all industries and project controls are no exception!

With the power of advanced technologies and clever software solutions, we're taking project planning, risk analysis, scheduling and cost management, and resource allocation to a whole new level.

The result? Better project performance and improved efficiency. So, let's dive into the world of digital transformation in project controls, featuring our star player Safran Risk software!
The Need for Digital Transformation in Project Controls: Let's face it, old-school project controls were stuck in the past, with clunky manual processes and scattered data across various excel spreadsheets. Talk about a recipe for disaster! But fear not. Digital transformation is here, and digital solutions are being used across all industries. Safran Software Solutions technology makes project management easier to manage your projects.


Rocking Project Planning and Scheduling: Say goodbye to messy spreadsheets and hello to slick Safran software tools! Digital transformation lets project teams plan and schedule like a pro. Thanks to Safran Risk software, we can expect accurate estimation, risk assessment, and schedule optimization—all in one place. And the best part? We can adjust on the fly to tackle any challenges that come our way.


Streamlining Cost Management: Money talks, right? Well, digital transformation is all ears. With Safran Risk software, we've got the inside scoop on cost management. We're talking about advanced features that integrate cost and scheduling control, keeping us in the know about project expenses in real time. No more nasty cost surprises because we're keeping budgets in check and financial performance on point.


Nailing Resource Allocation: Who needs guesswork when you can be a resource allocation wizard? Safran enables this transformation, giving us the power to be masters of our resource management. Thanks to Safran Risk software, we can identify resource gaps, maximize their use, and make sure the right people are tackling the right tasks at the right time.


Supercharged Project Performance and Efficiency: Get ready for the ultimate power-up! Safran Risk is our premier solution taking project performance and efficiency to new heights. We're kicking manual tasks to the curb, integrating data from all angles, and making decisions based on real-time insights. We're focused on enabling risk identification, issue mitigation, and overall project optimization. Oh, and let's not forget the seamless collaboration and communication that keeps everyone in the loop.


Safran Risk Software to the Rescue: Now, here's the real VALUE with Safran Risk software. It's the knight in shining armour for our digital transformation journey. With its user-friendly interface and comprehensive features, it's our go-to tool for driving efficiency and maximizing project performance. Whether it's risk analysis, Monte Carlo simulations, schedule optimization, or cost management, Safran Risk software has our back, making us feel like true project management superheroes.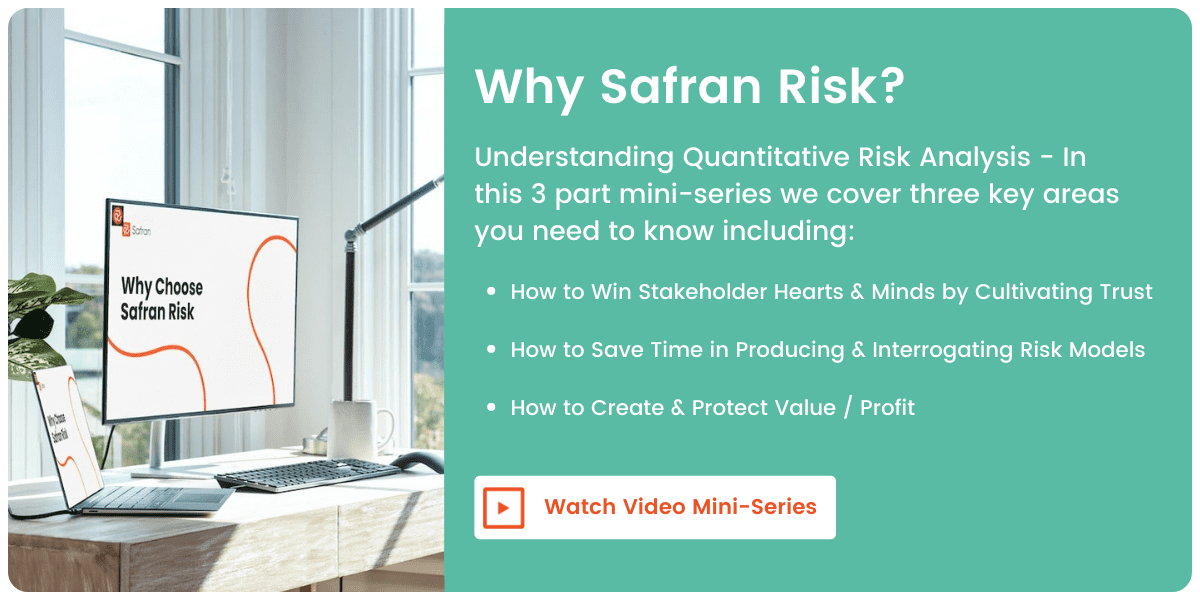 Final words on the matter
Digital transformation is the name of the game, and it's revolutionizing project controls in new ways as we advance. Safran is focused on making project planning, risk analysis, cost and scheduling management, and resource allocation a piece of cake. So, embrace the digital revolution and get ready to rock your projects with style and efficiency. It's time to accelerate your project management!
Would you like to learn more about Safran Risk? Click on the link Here.